Badge Design For
The Damascus Wildlife Rangers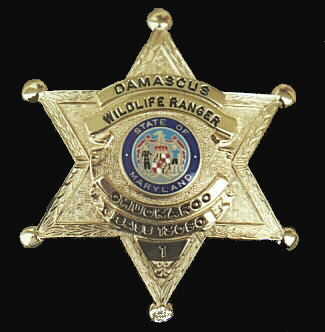 The Damascus Wildlife Rangers Badge can be ordered via e-mail or at a regular monthly match. DO NOT MAIL YOUR REQUEST.

Badges are restricted to members of the Damascus Wildlife Rangers or an Izaak Walton League, Wildlife Achievement Chapter members, participating in our Cowboy Action Shoots. Lines three and four must be provided by you before the badge is ordered. These are outstanding high quality law enforcement badges, made by Blackington. Each is individual to the shooter. All badges must be ordered through Chuckaroo.
Top Line is Damascus.
Second line down is Wildlife Ranger.
Third line down, right under the full color Maryland Seal, is Alias, maximum 15 characters, including spaces (you provide).
Fourth line down is variable, continued alias, SASS Number, Maryland etc., maximum 10 characters, including spaces (you provide).
Fifth line down is Wildlife Rangers badge number (I supply). The first 20 are reserved for founding fathers & mothers. Then 21 thru 200 are reserved for members of the Damascus Wildlife Rangers through membership with the Damascus IWLA. Members of the Damascus Wildlife Rangers that are not members of the IWLA in Damascus start with the number 201.
The badge is a scanned picture of the actual badge.
Although the price is a bit high, this is an outstanding badge. We feel it is a great design for showing your Alias (especially if it is long), club name and SASS number. If you are not a SASS member, and we encourage you to be one, you can have the fourth panel engraved with anything you wish. Price is approximately $110.00. (subject to change by the manufacturer). The club makes no money on the badge. Order the badge through Chuckaroo via e-mail. DO NOT MAIL YOUR REQUEST.

A 50% deposit may be requested. Delivery is approximately 6 to 8 weeks.
Contact Chuckaroo if you are interested in a Damascus Wildlife Ranger Badge.
| Izaak Walton Wildlife Achievement Chapter | The Damascus Wildlife Rangers |
Page Last Updated on 05/18/2017
SASS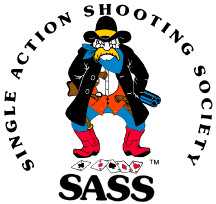 Affiliated NRA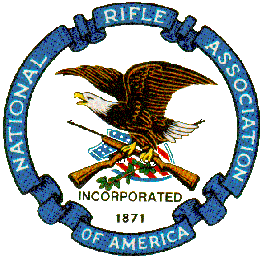 Affiliated